Dolphin emulator for Mac OS
Description
Dolphin for Mac is an emulator for two recent Nintendo video game consoles: the GameCube and the Wii.
It allows PC gamers to enjoy games for these two consoles in full HD (1080p) with several enhancements: compatibility with all PC controllers, turbo speed, networked multiplayer, and even more.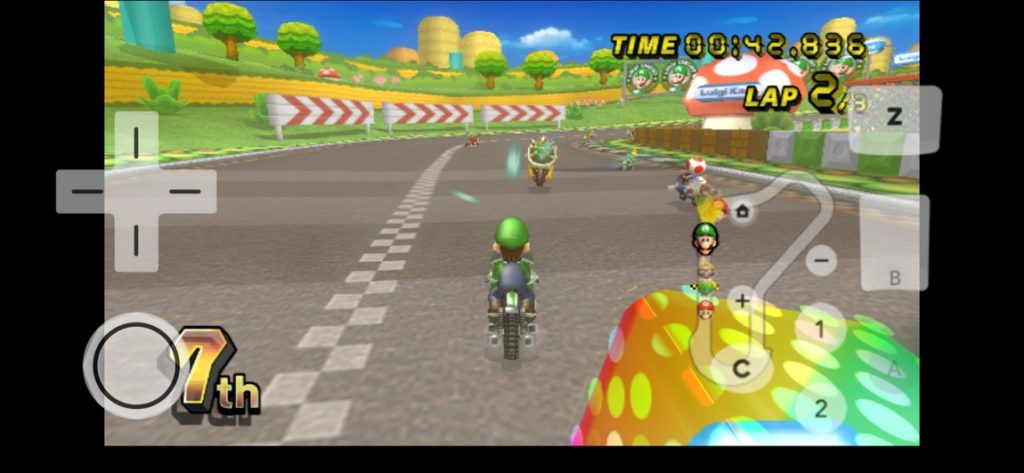 Features
This is one of the most popular emulators on Mac OS for GameCube and Wii games.
It supports features like high resolution, save states, graphics settings, motion control emulation, physical controllers and much more.
The best thing about this emulator is that it has great performance on all compatible desktop devices.
Downloading commercial games is illegal and thus strongly frowned upon by the Dolphin developers. To prevent legal issues, this includes gray areas like downloading games which you purchased earlier.
You don't necessarily need to own a gaming console by yourself because you can buy a game disc and dump them with a friend's console.
On the other hand, copying a friend's game dump is considered illegal again.
Dolphin is a cross-platform emulator that runs on Windows (7 SP1 and newer), Linux, and macOS (10.13 High Sierra and up).
For their ease of use and additional graphics backend options, Windows is generally recommended for most users.
Other Unix-like systems (such as FreeBSD) may work but are not officially supported.
Operating systems are required to be 64-bit to run Dolphin.
System requirements
In order to run the application correctly, it is necessary to meet the minimum requirements given in the table below.
| | |
| --- | --- |
| OS version | Mac OS X – 10.13 or above |
| Device | N.D. |
| RAM | 2 GB (4 GB recommended) |
| Disk space | 50 MB |
The table lists the minimum system requirements for running Dolphin emulator Mac OS
It is still possible to install the app on devices not mentioned above, but we cannot guarantee its proper functioning.
We recommend backing up the device on which the app will be installed before performing any installation of third-party apps not from the official app Store.
Update
•Support for non-jailbroken devices running iOS 13.4.1 and lower has been added

•See above for installation instructions

•Fixed a bug where DolphiniOS update information taking too long to download would cause a crash

•Reduced the app size by around 75MB

•Fixed a bug where scroll behaviour was incorrect in certain pop-up notices

•Further improvements to overall system stability and other minor adjustments have been made to enhance the user experience

•Fixed bundle ID to be lowercase to preserve AltStore installation status and allow for refreshing the app upon expiration

•Added detection for missing dynamic-codesigning entitlement

•Fixed a bug where new installations would be incorrectly shown the CPUCore warning
Install
Download .dmg file
Click on the file to start installation
Click on setup icon
Click Open to proceed with the installation
Select the destination folder
Run the application